Product Description
Details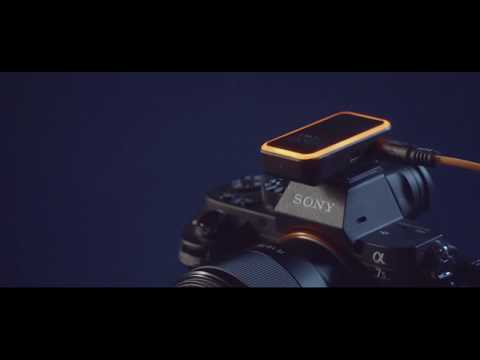 MIOPS Mobile Remote - Versatile Wireless Camera Remote - YouTube
Video will open in a new window
[isdntekvideo]
The MIOPS MOBILE Remote is an exciting solution for DSLR or mirrorless camera owners looking to take amazing photos with the power of smartphone. It connects to the shutter release port of your camera and communicates with your smartphone over Bluetooth.

The MIOPS MOBILE offers Vibration, Sound, Motion and Distance or even various Timelapse modes to fire your camera remotely. It also provides basic shutter release modes like Press&Hold, Press&Lock, Timed Release, Self Timer and HDR.

Refined user interface of MIOPS MOBILE smartphone app is easy to use and readily adjustable to fit your needs. Just select the desired mode and leave the control to your smartphone. It will fire your camera while you relax.

If you own a MIOPS MOBILE REMOTE, you don't have to settle for ordinary timelapse modes. It offers Basic, Long Exposure, Bulb Ramping and HDR Timelapse modes in one device. You can use your smartphone independently during timelapses.

You can use any of these stand-alone modes sequentially to create your own unique story. Moreover, schedule your desired mode or sequence to any time and enjoy your life.

MIOPS MOBILE REMOTE uses the microphone of your smartphone to detect the sound so you can capture sound events. It works like a charm. Have you ever seen yourself while screaming?

MIOPS MOBILE can also sense vibrations by accessing your smartphone's gyroscope and accelerometer. Fix your smartphone to basketball pole and capture your best slam dunk.

With the RoadLapse mode, one of the best ways to leverage your phone's GPS data, MIOPS MOBILE takes full advantage of this technology by firing the shutter over predetermined distances.

MIOPS MOBILE offers far more functionality than a standard cable release. Its six different cable release modes put you in command of the shutter. You can release it with a single touch, keep the shutter open as long as you want, or set a timer to release the shutter. Press&Lock, Press&Hold as well as the Timed Release functions will turn Star Trail photography into a piece of cake.

MIOPS MOBILE is equipped with Bluetooth 4.0 technology for low power consumption. It comes with a rechargeable battery that will last for 24+ hours. You can automatically and wirelessly upgrade the device's firmware. The app will be available for both Android and iOS. The app and firmware upgrades will be completely free forever!

Features:
Slim and modern design measuring just 63x39x14 mm
Cable Release Modes includes Press & Hold, Press & Lock, Timed Release, Self Timer and Timerd Release & Self Timer
Time lapse Modes includes Long Exposure Timelapse and Bulb Ramping Timelapse
Road Lapse Mode
HDR Mode
Sensor Modes includes Sound Mode, Vibration Mode and Motion Mode
The Miops Mobile Remote only works with smartphones with Bluetooth 4.0
The app is available for both Android and iOS and the app and firmware upgrades will be completely free forever!
Compatible with:
Nikon Coolpix P7800, D3100, D3200, D3300, D3400, D5000, D5100, D5200, D5300, D5500, D5600, D600, D610, D7000, D7100, D7200, D750, D90, Df, P7700, P7800
1 AW1 NOT SUPPORTED
1 J1 NOT SUPPORTED
1 J2 NOT SUPPORTED
1 J3 NOT SUPPORTED
1 S1 NOT SUPPORTED
1 V1 NOT SUPPORTED
D100 NOT SUPPORTED
D3000 NOT SUPPORTED
D40 NOT SUPPORTED
D40X NOT SUPPORTED
D50 NOT SUPPORTED
D60 NOT SUPPORTED
D70 NOT SUPPORTED
Package Contents:
MIOPS Mobile remote x 1
Miops cable-N3 for Nikon DC2 type x 1
USB Charging cable x 1
Manual
Additional Information
Additional Information
| | |
| --- | --- |
| SKU | MPS0064 |
| Manufacturer | Miops |
Product Tags
Delivery
Delivery Methods
UKHP offer a range of affordable delivery options to suit your requirements.
We dispatch order on the same day if payment received before 1pm. We use Royal Mail, InterLink Express and UPS for most of our consignments.
Standard UK mainland service
Standard UK delivery service costs £2.5 per order and FREE UK delivery for order over £50
Next Day Delivery for only £5.25 per order (order by 1pm)

Shipping service to EU
We deliver to most EU countries and use Royal Mail Airmail or International Tracked service. (usually 4-7 working days but to Spain/Italy it may take up to 14 working days)
Standard Royal Mail Air Mail services costs £3.0 per order to EU countries, and premium tracked service costs £8 per order.
How long will my parcel take to be delivered?
Assuming that all goods are in stock on your order and you have completed check out process then orders to UK addresses will be delivered within 2-4 working days and to EU addresses will be delivered within 4-10 working days. Posts to Italy and Spain might be a bit slow sometimes. This is the usual delivery timescale provided that no issues are encountered when attempting to take payment from your card.
Why us?
Great prices, great service, all enquires will be answered promptly and professionally. We are here to provide you one of the best online shopping experience.
All email queries will be dealt with within 24 hours during weekdays. Refund and replacement will normally be processed withing 2 working days.
Shop with us with 100% confidence!