Product Description
Details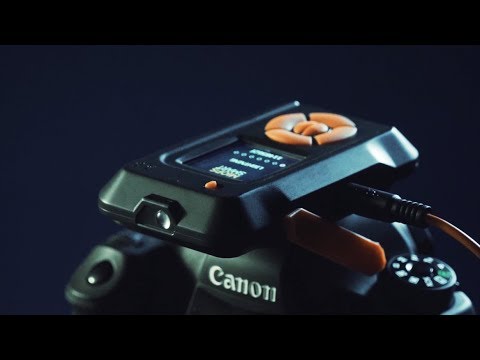 MIOPS Smart - Camera & Flash Trigger for High Speed Photography - YouTube
Video will open in a new window
[isdntekvideo]
MIOPS Smart delivers all of the features required for high-speed photography in a single unit and provides advanced features via a total integration with the smart-phone platform. It will make taking creative photos so easy that you will have the opportunity to reveal your skills with great shots. MIOPS Smart will be your favorite photography equipment.
With MIOPS Smart
You will have unique features!
MIOPS Smart is a high-speed camera trigger with multiple modes combined in a single box with all built-in sensors. In order to use the available modes of MIOPS Smart, you don't need to add anything else. Everything is already in the unit and ready to use.
Smartphone Controllable
IOS & Android Support
The real potential of MIOPS Smart is revealed with the smartphone application (app). The app offers many advantages and features.
Upgradable Firmware
Open to New Features
MIOPS Smart has an upgradable firmware. It is open to new features and upgrades are free for life-time.
Rechargable Battery
USB Charging is Available
You are be able to charge MIOPS Smart with any USB charger thanks to its Li-On battery.
Advanced Scenarios
Combination of Multiple Sensors
You can create a custom scenario with up to five different steps. In each step, MIOPS Smart can use either the same or a different sensor.
YOUR MIOPS SMART COMES WITH A 2 YEAR WARRENTY
Compatibility:
FUJIFILM: Finepix S1, S3-Pro, S5-Pro, X-100T, X-A1, X-E1, X-E2, X-M1, X-Pro2, X-T1, X-T2, X-Q1
Check out their video below:
https://www.youtube.com/watch?v=dQrLi5vKei4
What Operation modes does Miops Smart have?
Lightning Mode:
Ideal for Lightning Strikes
Even this mode is called lightning, there is actually so much more about it. Lightning is only one of the events that MIOPS Smart can detect with its light sensor. When the lightning strikes, MIOPS Smart detects in a few nanoseconds and triggers your camera. There is virtually no delay other than the lag time of the camera.
Sound Mode:
Popping Ballons, Breaking Glasses
When it is all about high-speed photography, sound mode is the mode where things get serious. This is the essential mode to take high-speed pictures in a controlled studio environment. MIOPS Smart can trigger your flash unit or your camera.
Laser Mode:
Exploiding Items, Water Droplets
MIOPS Smart can detect laser beams as well. The idea is very simple. If the laser beam is broken, then there must be something happened. And most of the time something happens in milliseconds, but it is not a big deal for MIOPS Smart. The laser beam is so thin, even a water drop can break it.
Timelapse Mode:
Create Timelapse Videos
MIOPS Smart benefits from the electronics and software to take sequential pictures within a time period with equal time difference between each of them. Specify the exposure of the pictures just per your wish. After you have adjusted parameters, MIOPS Smart will take care of the rest. You can do the adjustment on MIOPS Smart itself or you can also use the smartphone application to configure MIOPS Smart.
HDR Mode:
High Dynamic Range Photos
MIOPS Smart does here again a fantastic job by achieving highest precision and providing the best time savings. After you have specified the center exposure and step up/down numbers, MIOPS Smart triggers your camera exactly per the settings. You don't need to do anything manually.
Scenario Mode:
Combination of Multiple Sensors
The app brings the functionality of MIOPS Smart to the ultimate level. On top of the basic modes, it adds a very cool feature called "Scenario". What does this mean? In this mode you can create a custom scenario with up to five different steps. In each step, MIOPS Smart can use either the same or a different sensor.
Package Contents:
MIOPS Smart trigger x 1
Cable- F1 x 1
USB Charge Cable x 1
Sync Cable x 1
Additional Information
Additional Information
| | |
| --- | --- |
| SKU | MPS0035 |
| Manufacturer | Miops |
Product Tags
Delivery
Delivery Methods
UKHP offer a range of affordable delivery options to suit your requirements.
We dispatch order on the same day if payment received before 1pm. We use Royal Mail, InterLink Express and UPS for most of our consignments.
Standard UK mainland service
Standard UK delivery service costs £2.5 per order and FREE UK delivery for order over £50
Next Day Delivery for only £5.25 per order (order by 1pm)

Shipping service to EU
We deliver to most EU countries and use Royal Mail Airmail or International Tracked service. (usually 4-7 working days but to Spain/Italy it may take up to 14 working days)
Standard Royal Mail Air Mail services costs £3.0 per order to EU countries, and premium tracked service costs £8 per order.
How long will my parcel take to be delivered?
Assuming that all goods are in stock on your order and you have completed check out process then orders to UK addresses will be delivered within 2-4 working days and to EU addresses will be delivered within 4-10 working days. Posts to Italy and Spain might be a bit slow sometimes. This is the usual delivery timescale provided that no issues are encountered when attempting to take payment from your card.
Why us?
Great prices, great service, all enquires will be answered promptly and professionally. We are here to provide you one of the best online shopping experience.
All email queries will be dealt with within 24 hours during weekdays. Refund and replacement will normally be processed withing 2 working days.
Shop with us with 100% confidence!